Our Story
PSS was founded nearly a decade ago after countless needs expressed by peers and friends across the country for real-world solutions to high tech problems, without the rigmarole of big box dealers or greedy, uneducated, pompous resellers.
Fueled by a passion for serving, Jon, Tanya and the entire PSS team were drawn into our roles and joyfully attend our clients on projects ranging from fixed communications and mobile communications with cellular, Wi-Fi, satellite, IP, two-way radio, to dispatch consoles and data centers and most everything in between.
We are committed to treating others as we'd want to be treated and doing everything we can to better our country and fellow citizens, one project at a time.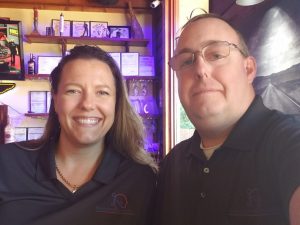 Our Approach
We don't "sell" products.   We don't have a sales staff.
Our competition is the "we've always done it this way" attitude. We take the old ways of doing things, and we enhance them, make them better, and bring them into modern times. Public Safety has never been one to be on the cutting edge. It is our job to change that.
We focus on the needs and operations of the customer with open dialog and work on customized plans to ensure that the products and services provided enhance the exchange of information through innovative interoperable solutions.
Public Safety Solutions embraces diversity and equal opportunity in a major way. We are dedicated to building and supporting a team that embodies the variety of backgrounds, viewpoints, and skills that make America the amazing melting pot she is. We believe the more inclusive we are, the better our project outcomes will be.
Next Steps...
When seconds matter, communication is key.   Leverage technology and 20+ years of public safety, communications and Information Technology experience to gain the advantage you need.